Web Counters
Website Visitors
Since
February 26, 2014

Visitors Today
Sep 23, 2018

Welcome to the Official Website for the
West Whiteland Fire Company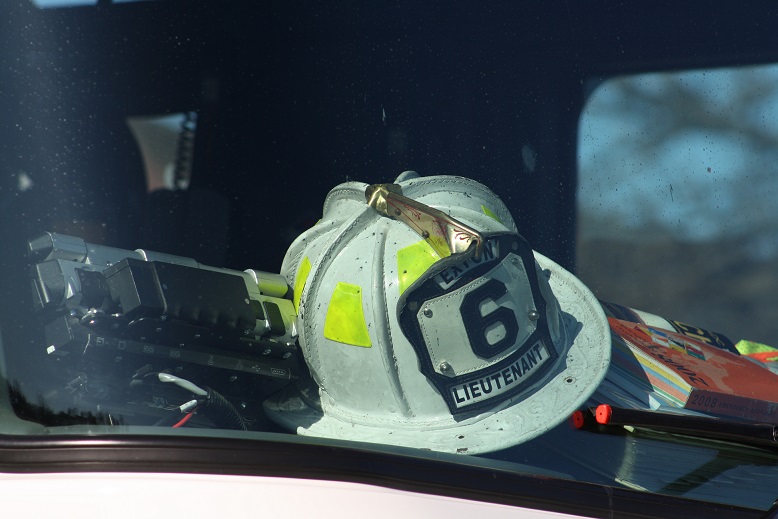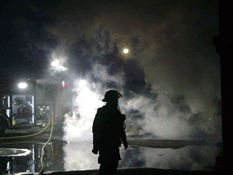 The West Whiteland Fire Company is a 100% volunteer fire company located in Exton, Pennsylvania that provides fire protection and related services, community education, and fire prevention measures to the residents, businesses, schools, and commuters in West Whiteland Township. Our firefighters have been continuously serving the residents of West Whiteland since 1953, providing the community with experienced, dedicated, professional firefighters, capable of handling all types of fires and fire-related emergencies. As a volunteer fire company, our members include your friends, family, and neighbors, all of whom spend a significant amount of time protecting and serving the Community.

West Whiteland assists with house fire

September 19

The West Whiteland Fire Company was dispatched at 14:45 for a house fire in Upper Uwchlan Township. Engine 6-1 and 6-2 answered the call. Other units on the scene were Engines 47-2 and 47-5, Tower 47, Engine 46-2, Engine 49-1, Ladder 49, Engine 73-2, and 87-4.

Crews resolved the issue and the ... (Full Story & Photos)

Texas pipeline training

September 13

Recently three of our members traveled to Texas at the Texas A&M Engineering Extension Training Facility. They learned about how to respond to pipeline emergencies and will be certified pipeline technicians by the end of the course.... (Full Story & Photos)

Assist 33 on Bakery Feeds Fire

September 09

At 2:42 am on Sunday morning the West Whiteland Fire Company was dispatched for an engine for a relocate to Station 49.
Shortly afterwards the call was changed for Tower 6 to respond directly to the scene to assist Station 33 (Honey Brook) along with other mutual aid units with the building fire on Westbrooke Drive.
The Tower 6 crew changed their status to available in quarters at 4:13 am.... (Full Story & Photos)

Kitchen fire

August 20

GREASE FIRE IN KITCHEN - HOUSE EVACUATED - 2 STORY TOWNHOME IN MIDDLE OF ROW

The West Whiteland Fire company was called to a working house fire in the 1100 block of Saint Michaels Ct in Uwchlan. Crews assisted Lionville Fire Company with fire attack, ground ladders, and ventilation.
Thank You to Chief 49 and his Ladder Co. for standing by.... (Full Story & Photos)

Tower 6 For Sale

August 10

FOR SALE: 1998 SIMON/DUPLEX - 102 FT. REAR MOUNT PLATFORM
Video walk around: https://www.youtube.com/watch?v=VMCVl21EPw8

Current Mileage 16,4XX
6 Person Cab
Detroit Series 60 475 HP
Allison 5 Speed
Hale 2000 GPM
300 Gal. Poly Tank
Twin Deluge Guns Remote & Manual
15 KW Generator
Full Complement of Ground Ladders Pike Poles Hand Lights & Misc. Equip.

Availability Negotiable
For Details Contact BUD ... (Full Story & Photos)

Your feedback is important to us! Feel free to sign the guestbook.
There are currently no events
2018 Incidents
Jan
46
Feb
38
Mar
43
Apr
57
May
54
2017 Incidents
Jan
34
Feb
39
Mar
41
April
42
May
54
Jun
42
Jul
46
Aug
55
Sept
46
Oct
46
Nov
47
Dec
53
Total
545
2016 Incidents
Jan
58
Feb
39
Mar
42
Apr
42
May
41
Jun
49
Jul
44
Aug
42
Sept
35
Oct
30
Nov
48
Dec
46
Total
516
Past Responses
2016
516
2015
543
2014
541
2013
548
2012
472
2011
514
Contact Us
227 Crest Avenue
Exton, PA 19341

Emergency Dial 911
Station: 610-363-9066
Fax: 610-363-9473